Our knowledgeable staff are passionate about providing families guidance and support during the funeral, cremation, or celebration of life planning and well after the funeral. Together, we can honor your loved one's life while beginning your grief journey.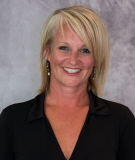 Melissa Mittlehauser
Funeral Director FDR1447
Melissa is a native San Diegan who has lived in North County most of her life. At a young age, she knew she wanted to be of service to people in need. This inspired her to study mortuary sciences at Cypress College of Mortuary Science. Melissa is a devoted and proud mother of three.
Melissa has been working in the funeral industry since 1992 serving local families with care and kindness as they manage through this difficult period. She has been a Funeral Director and Embalmer for over 20 years. She is amongst the most respected and admired professionals in the funeral services industry.
For the last several years she has been serving as a Funeral Director at Poway-Bernardo. Late in 2017 Melissa joined the family here at Partridge Creek Mortuary as our Funeral Director.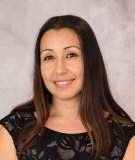 Alina Storey
Funeral Arranger
Alina Storey, born and raised in San Diego County, is a dedicated and compassionate professional. A SDSU graduate, she is a local girl through and through. Alina and her husband are parents to two beautiful and spirited boys, who keep her on her toes at all times.
Alina spent over 11 years as an investigator for the San Diego County Medical Examiner's Office. She worked with families during their most difficult moments informing them of the loss of their loved ones and compassionately guiding them through the process of final disposition.
After many years of service at the Medical Examiner's office, Alina gained interest in a career which allowed her to assist families more personally during the grieving process. In 2018 Alina joined the Partridge Creek family as one of our Funeral Arrangers where she continues to offer a sense of peace and comfort to our families.